BACK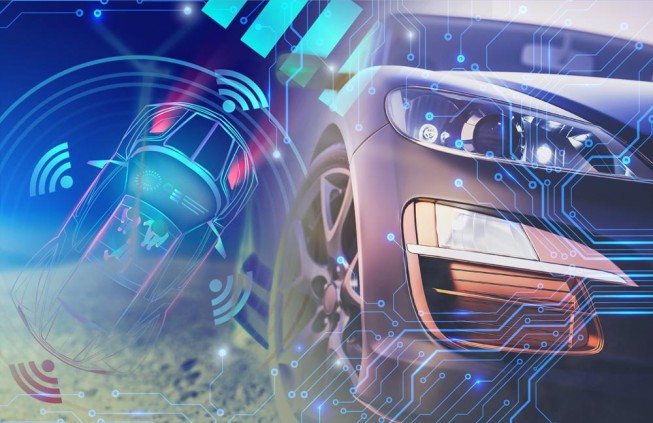 Technology Trends in Mid-Size SUV Category: A MavenMagnet Study
The ability to perform instant trendspotting by going back in time and applying timestamps is one of the key advantages of MavenMagnet analytics. Recently, we analyzed customer conversations over the past three years around mid-size SUV brands in the US to identify the emerging in-vehicle technology trends in the segment.
Here are a few key findings:
Safety Tech is emerging as the most important consideration factor for customers – consistently increasing in engagement (10% YOY) as well as positivity (70% YOY).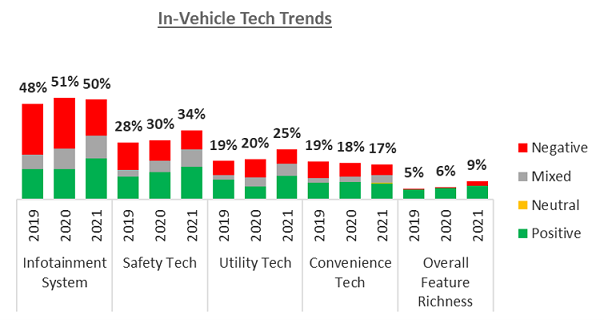 Convenience (ease and simplicity of operation) is the common thread across all trending tech features in the segment.
Ease and safety of parking is driving the importance of Visibility Tech, specifically, resolution of backup camera and presence of surround camera (40% YOY increase in engagement).
It took some time for customers to get used to the interference of lane assist feature during driving, which drove some negativity in 2019 and 2020. As they have come to appreciate the feature, accuracy of the lane detection and departure warnings is now emerging as an important consideration (20% YOY).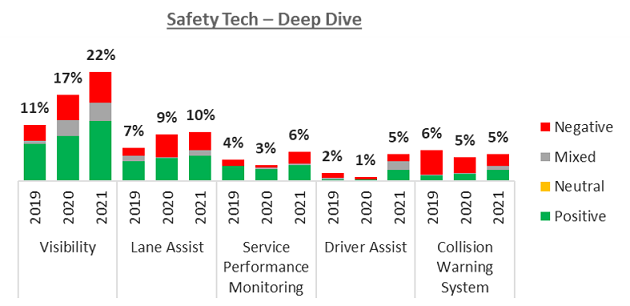 Infotainment system, led by the responsiveness and the size of display interface and phone-sync software (specifically, Wireless Android Auto and Apple CarPlay), has consistently been on top of the customers' priority list.
Interestingly, Power Liftgates is an emerging utility tech feature that has demonstrated highest (50% YOY) increase in engagement.
We would love to hear your thoughts on this piece of research and understand how our trendspotting capabilities can add value to your business!