BACK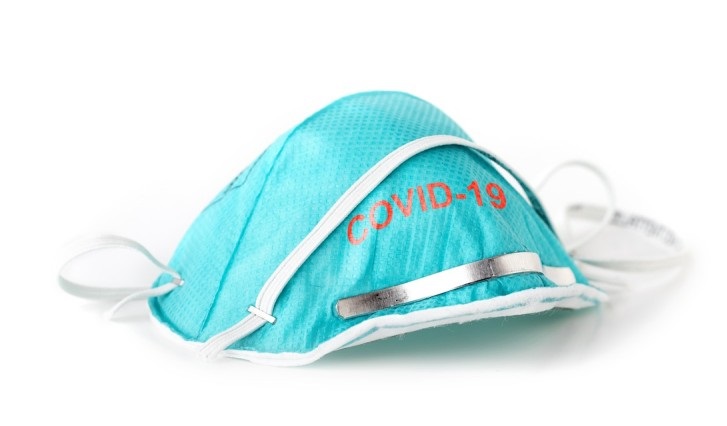 A COVID-19 Timeline: The Impact on Consumers Shopping Basket
As we enter the third year of the pandemic, we conducted a study to look back and understand the short-term and deep-seated impact of COVID-19 on consumers' shopping behavior. We performed a Crest and Trough Analysis to understand the correlation between the number of COVID-19 cases and the consumer engagement across diverse categories in four countries – US, India, Germany and Thailand.

Here are a few key highlights based on over a million data points per country:

The topical spikes in the Activity Trackers category engagement during the second and third waves in US, India and Germany can be attributed to the acknowledgement of the "new normal" lifestyle, and heightened consciousness towards self-care and fitness.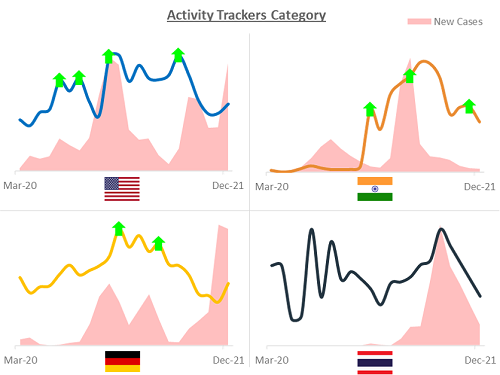 The Multivitamins category in India, Thailand and Germany witnessed a consistent increase in consumer engagement over the last two years, which can be an indication of the deep-seated impact of the pandemic on the category.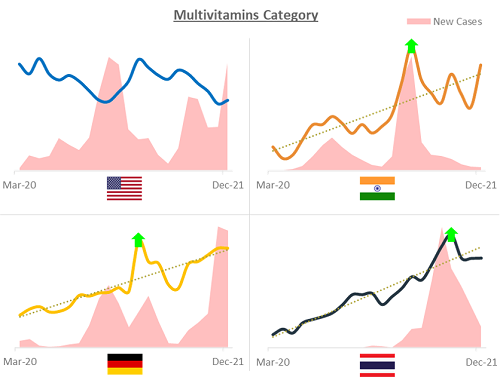 While US & Germany witnessed short-lived decline in the Bath & Body Care category engagement, Thailand demonstrated a steep increase during peak pandemic waves.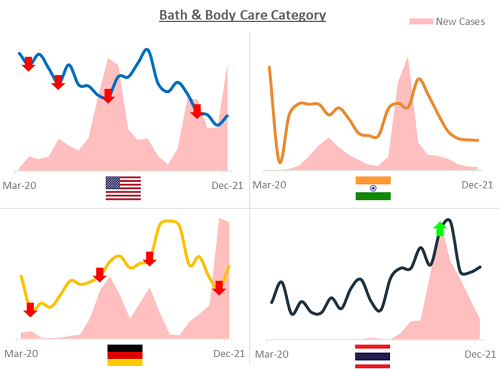 Home isolation drove intermittent snacking in India, Thailand and Germany which was evident in the short-lived spikes in Snacking category engagement during the pandemic peaks.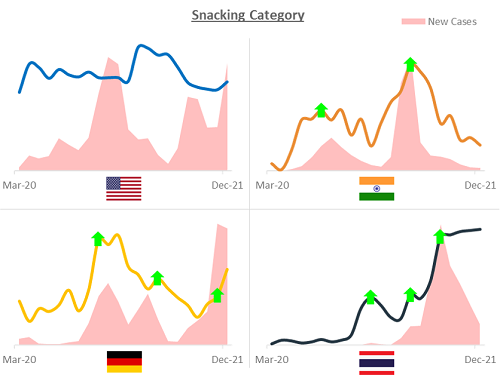 At MavenMagnet, we have developed capabilities to conduct market research in every country across the globe in any language. We analyze conversations in the form of text, images as well as videos to provide complete coverage of consumer engagement.